Op deze zonnige zaterdag hebben we weer veel Scrapdelight nieuws voor jullie!
Om te beginnen zijn wij morgen van 12.00 uur tot 16.00 uur geopend, dus, als het echt rotweer wordt morgen en je hebt zin om te scrapshoppen, dan weet je waar je naartoe kunt komen!
Er is weer veel nieuws binnen gekomen deze week. Voor het complete overzicht kun je altijd in de online winkel kijken bij het kopje
"Wat is er nieuw".
Maar in dit blogbericht voor jullie alvast de highlights.
Allereerst papiernieuws, want het nieuwe
Pion Design
papier is binnen.
Waiting for Santa II
en
Images from the past
!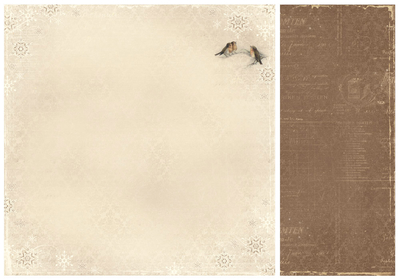 Maar er is meer!
Wij hebben veel nieuwe kleuren glimmermist binnen. Je vindt het
hier
in de online winkel.
We hebben ook allerlei Idea-ology embellishments van Tim Holtz en de nieuwe Eline's huis binnen. Deze zijn al in de gewone winkel te vinden en zullen komende week ook in de online winkel te bestellen zijn.
Tot slot hebben we nog (guest) DT nieuws.
De oplettende website bezoeker is het al opgevallen dat we een nieuw DT lid hebben, namelijk
Gerry van Gent
! Gerry zal ons DT komen versterken en de eerste workshop van haar kunnen jullie al
hier
in de winkel vinden. We hebben nog een paar plaatsjes vrij, dus grijp je kans.
Verder is het weer een nieuwe maand, dus moeten we weer afscheid nemen van ons Guest DT.
Van deze gelegenheid willen wij dan ook gebruik maken om Jolanda en Vera te bedanken voor hun inzet deze maand. Bedankt! Jullie zullen nog werk van hun zien in de nieuwe SE die binnenkort uitkomt.
Maar... er is natuurlijk ook weer een nieuw Guest DT die wij deze maand verwelkomen. En dat guest DT bestaat deze maand uit
Petra
,
Peggy
en
Janneke
. Jullie zullen snel werk van deze dames zien op ons blog.
Dit was het voor vandaag! Wellicht tot morgen in de winkel of in de online winkel!
Fijn Weekend!